There are so many options these days when it comes to booking a vacation rental. One query in the search engines will leave you with pages of online travel agencies (Expedia, HomeAway, VRBO, AirBnB) all boasting low prices and great deals. At first look these OTA's and listing sites will seem to have the best rates, but what they don't show you are the fee's that will be added on at booking. Many of those fees go towards marketing expenses for those listing sites, but they don't benefit you as the guest. We understand the desire of a good deal and not spending more than needed, so we are here to help.
Recently most of the major online travel agencies companies have added an additional service fee to bookings and this can cost travelers as much as 15% on top of the actual rental cost. Many people book with listing sites and aren't aware that it actually costs more than if you were to book directly with the property management company. If you like saving money and getting better service, then keep reading to find out how.
Reasons Why It's Better To Book Directly with Corolla Classic Vacations Include…
No booking fees when booking direct - online travel agencies may inflate TLC fees and/or charge a booking fee
Units/properties professionally managed
Guaranteed lowest fees and rates
On-site management to address any concerns that may arise throughout your stay
Secure and easy 24/7 online booking
Still Need to Know More?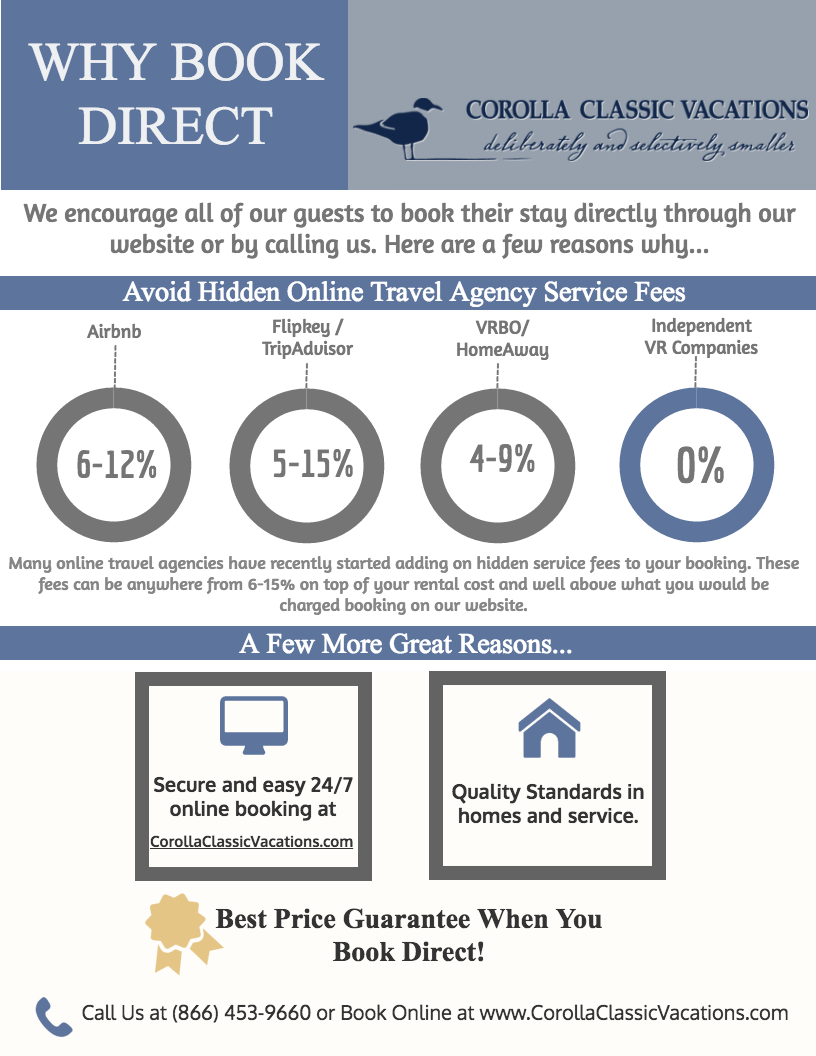 If you have any additional questions or concerns we would love to talk to you more about it, so give us a call!