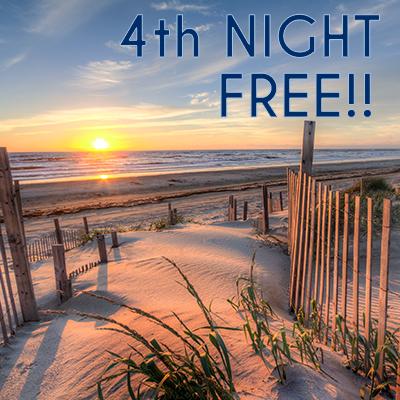 Book thru:
May 11th, 2017
to
June 4th, 2017
For Stay Dates Between:
May 11th, 2017
to
June 11th, 2017
Call to Book Number:
(866) 840-3842
We know not everyone can get away from work for an entire week, so we have the perfect alternative for you.
For arrivals through June 4, we are offering an outstanding deal* for partial week reservations. Book a 3 night stay, in participating homes, and you'll get a 4th night FREE! 
Pick out your favorite home and book today. You'll need to call us at 866-840-3842 to make reservations for this special offer. Be sure to mention this promotion when booking to get your free night.
*This offer is valid for new reservations only with arrival dates beginning on or before June 4, 2017 and is not to be combined with any other special offers.