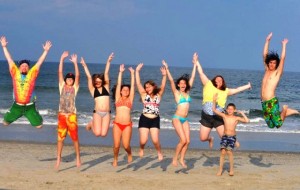 We've been going to Corolla for the past several years for our annual summer vacation and have stayed in several different houses and dealt with several different companies with different experiences. Our recent dealings with Corolla Classic Vacations was by far the best experience we had. From the ease of checking in and out, to the service once we arrived, and the quick response from the maintenance staff there were no complaints. Dealing with a group of our size it's virtually impossible to not have any gripes, but oddly enough, nobody has any. All of our concerns were dealt with in such a manner that everyone was pleased. On a personal note, as I am the unofficial "booking agent" for our group, thank you for making me look good! You'll be hearing from us again. Many thanks with sincerity,
Frank B. - Youngstown, Ohio
EVERYONE that I interacted with from Corolla Classic Vacations was so very helpful and professional from the initial reservation process all the way through check-out! Over the months leading up to our reservation, I spoke with several members of your team, and I was always impressed with how very courteous and accommodating each person was with every interaction.
Chris H. - Salem, VA
I want to let you know what a wonderful week my family had at Serenity II (May 12-19,2012). The home was absolutely beautiful and clean and, oh, the panoramic ocean view was magnificent! We received a lovely welcoming gift and a personal call from the owners. What thoughtful, gracious gestures. We were three generations … my son, my daughter, my son-in-law, my grandson and my sister … ranging in age from 4–65 years and there was something to do for everyone. Besides the beach, pool and hot tub, some (or all) of us enjoyed climbing the Currituck Lighthouse, going on the wild horse tour, browsing (and buying!) at the cute little shops and dining at some great restaurants. None of us expected the wildlife display, but what a treat it was. The swooping pelicans dipping over the water, the little water birds (plovers?) skittering back and forth and the occasional graceful dolphins playing in the surf were all delightful to watch. I must include the kite surfers in the "wild life" category … to my thinking, that's pretty wild! We even had a few fuzzy antlered deer wander through the back yard by the pool, but, by far, our favorite was the little red fox my son discovered sitting on the beach stairway on our first evening. He returned with his mama a couple days later and it was so sweet to watch as she washed him and they would jump up and sit on the railings between the houses. The house is so spacious and well equipped. The elevator was used daily by my sister and me. Our arthritic knees were grateful. It is unfortunate that the clothes dryer did not work, but that is an unforeseen problem. I truly appreciate the prompt attention with the repairman and subsequent replacement … and also for sending someone to connect the Internet. It was a fantastic, relaxing and refreshing week. The ocean gave us sunrises that were spectacular and peaceful, although she did show a bit of her angry side towards the end of the week. She inched closer to the house and sent winds that blew the chairs across the upper deck. But on the bright side, us gals didn't have to do our hair … we knew it was futile! We all are very much looking forward to returning next year. Thank you for all your help and for the great tote full of useful information. We used it every day. Please forward this to Al and Diane Woods. I would have loved to write more in their guest book, but it would have taken up the whole book! Yours truly,
Cheryl S. - Atco, NJ
Just received a call asking me about my reservation for "Beachy Keen". They asked me why I was cancelling my reservation and I told them that I am staying with Corolla Classics, and I could never leave them! Everyone at CCV has been wonderful to us and could never think of leaving. We feel that you are one of the family. Everything happens for a reason. My daughter Lisa has always wanted to stay at Shellseeker. It is a little out of our price range, but it is discounted the last week of August and was available. We grabbed it and now everyone is sooo excited about spending our week at Shellseeker. Thanks again for everything.
Lois C. - Clifton, NJ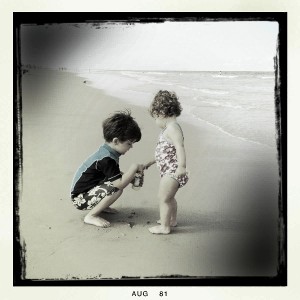 Thanks so much for the exceptional customer service that was displayed during our recent visit to Corolla. From the day after hurricane Irene, you kept us notified of the situation which was quite calming for my entire family. Once we arrived, we were given Class AAA treatment. When we didn't have the ice machines working correctly, you were prompt in sending one of your first class technicians to correct the situation. Although you weren't able to fix the bigger machine, you offered to pay for any ice that we had to purchase. In the end, the ice from both refrigerators was plenty. Another technician was sent out to fix an almost impossible situation with the foosball table that had been broken prior. What outstanding customer service as he did fix the problem. In the past I have rented from other rental companies that would have just said we would have to live with it. By far your putting my family first exceeded all expectations and will be the reason I rent exclusively from your company in the future. I did forget to pick up the check for the amount I overpaid as the memories being created took me away from reality, although, I'm sure your staff will make sure that issue is also taken care of promptly. Again thanks so much for helping us with the memories, as they will be embedded in our hearts for many years to come.
David C. - Canton, OH
I went into your office 9:00 am Monday to let a manager know about the pool shocking and to find a solution. Nancy Russell handled the issue very well; I felt she understood my concerns and stayed in contact with me. I was very impressed at check-in at how friendly everyone was but Nancy totally convinced me that I will be renting with Corolla Classic Vacations again. It's great when you are on vacation and you feel that your company really cares.
Kris D. - Leesburg, VA,
Although we had a few minor problems, as always you did a wonderful job of getting them tended to. Keep up the good work and we will see you next year. We had another great vacation thanks to you.
Chuck & Di G. - Brockway, PA