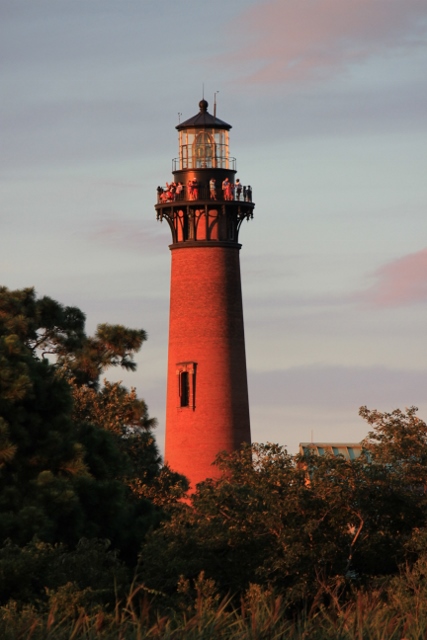 Planning a Corolla vacation is the best thing you can do for yourself or your family. Situated in the northern reaches of the Outer Banks, Corolla welcomes visitors with an air of undisturbed peacefulness. The beautiful landscape and coastline of Corolla, NC has not changed much over the years. Pristine beaches backed by rolling sand dunes fringed with waving sea oats would look as familiar to the crews of 16th century sailing vessels as they do to modern visitors.
There's a refreshing absence of chain businesses and over-development that is so prevalent in the typical seaside vacation destinations. You won't see high-rise hotels or condominiums casting afternoon shadows across the beach. There are no garish boardwalks teeming with noisy crowds or neon lighting spilling into the night sky – just beautiful beaches that seem to go on forever.
The real question is "Why not Corolla?"
Amazing seascapes, unparalleled vacation homes, endless beaches, Outer Banks charm, and much more await you in Corolla! Spend countless hours relaxing on your private balcony while you watch the tide come in and out and the world go by. Enjoy a wide variety of things to do in Corolla, NC,or just roll up your jeans, kick off your shoes, and enjoy the salty sea air while you search for seashells.
Perhaps you'd like to channel your inner pirate or fisherman and spend a day at sea. Whatever your idea is of fun, Corolla in the Outer Banks is the just what the doctor ordered for you to unwind, have some fun, and rejuvenate in the sun and surf!
Still not sold? Here are a few of our favorite reasons for choosing Corolla as your premier beach vacation destination:
Corolla is packed with American history
Pristine Beaches - need we say more?
Great shopping
Wild horses couldn't drag us away from all the fun!
Fishing – both from the shore and from a boat
Your ideal home away from home
Corolla has everything you need for the perfect getaway. Get ready to kick back and relax while enjoying all that Corolla has to offer. We'll be waiting for you!