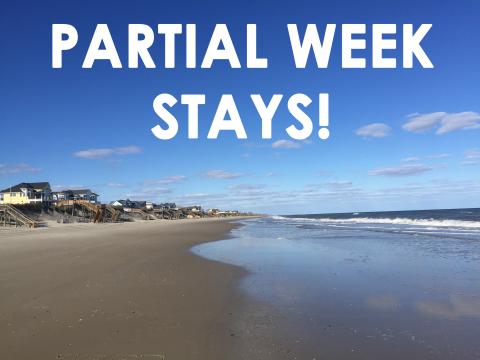 Promo Code:
No Promo Code Required
Book thru:
January 1st, 2019
to
December 31st, 2020
Call to Book Number:
866-453-9660
Corolla Classic Vacations has a huge inventory of homes offering partial week stays. While vacations to Corolla have historically been week-long stays, we understand that not everyone can get away for a full week, or maybe you want to come for 10 days instead of 7! You may even be visiting for an event and want to make it a long weekend. We get it – you want to stay your way!
You can now book your partial week stay online or you are welcome to call us directly and speak to a vacation specialist. Not all homes offer partial week stays and availability may vary depending on seasonality. Browse our list of homes below offering partial week stays and start planning your trip to the beach!