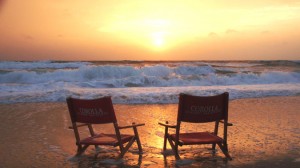 The Outer Banks is comprised of a string of barrier islands, stretching along the coast of North Carolina. Much of the Outer Banks has been protected by the government as the nation's first national seashore, allowing the preservation of some of the most marvelous beaches in the United States. These amazing stretches of white sand that seem to go on for days, combined with Southern hospitality, create the perfect vacation destination!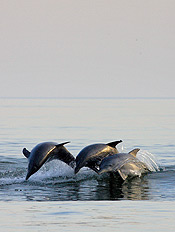 Corolla has been named a favorite on numerous "best beaches" lists, and once you visit, you'll agree! In the past 20 years or so, Corolla has gone from a seaside fishing village to an upscale vacation destination. Multimillion  dollar beach homes and quaint beach cottages have popped up all along the coast, providing an inviting and comfortable home-away-from-home environment for guests that often return season after season.
The Corolla beaches offer a beauty and versatility that many other North American beaches do not. The allowance of off-road vehicles, as well as pets on some of our beaches, makes the area a must-visit for sporting enthusiasts and leisure aficionados alike.
Always check surf reports before heading out for the day to plan accordingly for changes in current and tides.