Founded in 1985, the Vacation Rental Managers Association (VRMA) is the professional trade association of the vacation rental property management and hospitality industries. Membership includes hundreds of professional vacation rental manager and associate suppliers in the United States, Canada, Mexico and the Caribbean, representing tens of thousands of vacation rentals, condos and villas. Often costing less than a single hotel room, vacation rentals afford travelers an accommodations lifestyle unlike any other, providing considerably more space, amenities, guest services, and privacy than other lodging options. Founded in 1985, the VRMA upholds business practices and a code of ethics to ensure guests are provided a quality lodging experience. Most vacation rentals available through the VRMA's members are privately owned, while association members manage the rental, maintenance and administration processes. VRMA advances the vacation rental industry by providing invaluable educational and networking opportunities, promoting the value of the vacation rental experience and speaking as the authoritative voice to foster professionalism and growth in the industry.

Vacation Rental Housekeeping Professionals (VRHP) is a professional association of vacation rental companies that strives to increase the quality, service level, and professionalism of housekeeping to both rental unit owners and rental guests. VRHP was founded in November of 1999 in Welches, Oregon. VRHP is a non-profit organization with members in vacation destinations across the country.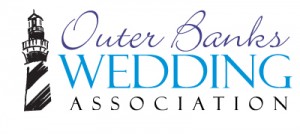 Outer Banks Wedding Association – The Outer Banks holds a special place in many hearts, especially to those that have been married here. Our clean open beaches, our historic heritage and sites, and our large family-oriented accommodations all lend themselves to becoming the perfect backdrop for a family celebration not easily forgotten. Each year the Outer Banks hosts many weddings for couples that have met or vacationed here, to people that have never visited but have heard its reputation for being one of the truly special places on Earth. Let's not overlook that the Outer Banks has some of the countries' most talented wedding professionals living and working here. You will not have to skimp on quality or individuality when you choose the Outer Banks for your beach wedding. The Outer Banks Wedding Association has more than 200 quality member professionals that are simply dedicated to providing you with the dream destination wedding you desire.

Currituck County Chamber of Commerce – The Currituck Chamber of Commerce is a non-profit, membership organization representing approximately 300 businesses in northeast North Carolina and southeast Virginia. The Chamber promotes growth and development of our members and acts as a resource for businesses in the area.

Outer Banks Chamber of Commerce – The Outer Banks Chamber of Commerce is an advocate for business on North Carolina's Outer Banks. A regional organization, the Outer Banks Chamber serves Dare County, Currituck County and Ocracoke Island. There are currently over 1000 members.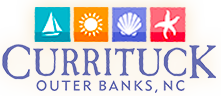 Currituck County Department of Travel & Tourism – With our wide, sandy beaches and refreshing waters, it is easy to see why the Currituck Outer Banks is a popular vacation destination among travelers from the Mid-Atlantic and East Coast and from all over the country. But there is more to enjoy on the Currituck Outer Banks than just laid-back days spent along the North Carolina coastline. Currituck County is a region rich in history and serenity – an ideal vacation spot for golfers, families, and honeymooners. Sample the fruit of our vineyards and watch for wild mustangs frolicking in the surf. The Currituck Outer Banks is more than you imagined – come see why!