Looking for something fun and tasty to do March 19-22? Look no further! The Outer Banks Restaurant Association hosts one of the premiere events of the season -The Taste of the Beach!
Four days of culinary delights ranging from cooking classes and demonstrations to tastings and pairings (wine, beer, cheeses), special breakfasts, brunches, lunches, dinners, desserts, and tapas. There are also pub crawls, behind the scenes restaurant tours, and a soon-to-be-world-famous Chowder Cook-off with live music! Whew! So much going on and so many events to choose from, there is surely something for everyone!
While most of the events are happening from Nags Head to Duck, Corolla plays host to a great event, Mr. Knight's Wild Night. The Whalehead Club comes to life in Roaring Twenties style, with dinner and dancing under the tents! This event is sure to be a highlight of the Taste of the Beach. View event details and ticket info for a "Wild Night" here: http://obxtasteofthebeach.com/event/mr-knights-wild-night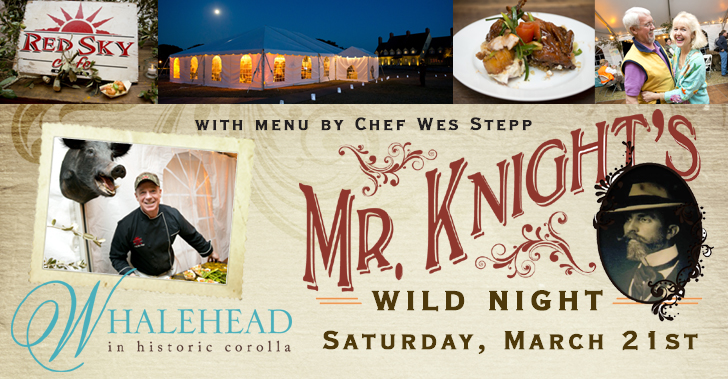 Another fun event for this year is the Currituck Crawl. This is a new event that offers a trolley service to take you to 3 stops on the mainland for a sampling of wines (Sanctuary Vineyards ), beer, German food (Weeping Radish), and BBQ (Salty Dawg Smokehouse)! Three of my favorites, and a great way to spend your Saturday afternoon!
Over the years, The Outer Banks Taste of the Beach has grown from a one day event to four full days of exciting and taste-bud-tantalizing events! If you are a full blown "foodie" or just enjoy sampling some of the Outer Banks' finest culinary delights, this is an event you won't want to miss. Some of our vacation homes at Corolla Classic offer partial week rentals, so if you just want to make it for the festivities, no problem - give one of our Vacation Specialists a call-866-453-9660 or browse online.
For full details and a listing of all the events, please visit http://obxtasteofthebeach.com. Here you will be able to find all the information and ticket info for the event. It's going to be fantastic, you won't want to miss it!