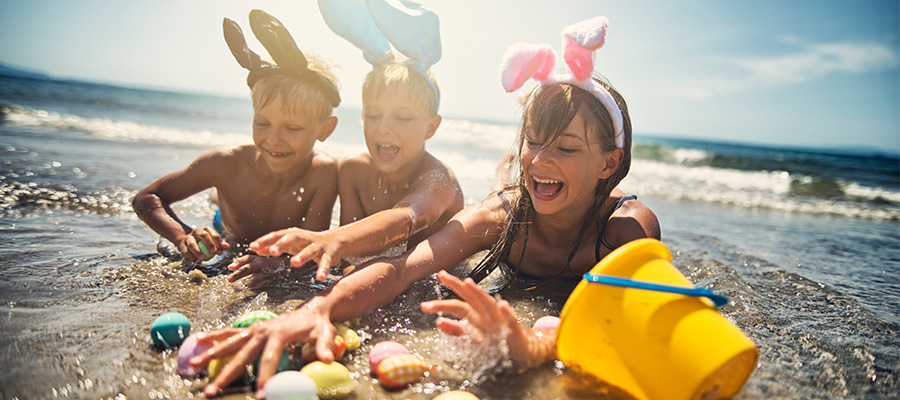 Easter is a popular week on the Outer Banks and this year it falls on April 1, 2018. We think there's no better way to celebrate the holiday than with friends and family in Corolla, enjoying the newly blooming daffodils and the bright sunshine. The smell of spring in the salty air and a hint of warmer days to come is enough of a reason to spend a spring week on the beach. Listed below are some great activities to check out while you're here, as well as information on Outer Banks Easter services and brunches if you wish to attend.
Vacationing on the Outer Banks during the "shoulder season" has its perks. Aside from having the beach and the road all to yourself, there are activities and events you won't want to miss!
Easter Services in the Outer Banks
Corolla Chapel
Sunday, April 1st
Sunrise Service at Corolla Light Oceanfront Pool - 6:30am
Easter Services in the Chapel – 8:30, 10:00, and 11:30
Duck United Methodist Church
Holy Thursday – Thursday, March 29th - 7:30pm
Easter Sunday – April 1st – 8:00, 9:30, and 11:00
Holy Redeemer by the Sea Catholic Parish
Sunday, April 1st
Easter Services – 7:00, 9:00, and 11:30 am
Corolla Easter Activities
Easter Eggstravaganza at The Elizabethan Gardens – March 31st
Easter Brunch and Dinner
The Blue Point – Duck - Lunch and Dinner Overlooking the Currituck Sound
Aqua Restaurant – Duck - Special Easter Brunch and festivities from 10:30 am to 2:30 pm with the Easter Bunny, crafts, and treats!
Red Sky Café - Duck
Kelly's Restaurant and Tavern – Nags Head - Brunch from 10:30 am to 3:00 pm plus assorted homemade desserts
Basnight's Lone Cedar Café – Nags Head - Waterfront dining with quality, fresh, and local food and brunch
Pamlico Jack's – Nags Head - Easter Brunch and Oyster Festival - 10:30 am to 3:30 pm
Be sure to call ahead to make reservations for your Easter brunch or dinner!