As we are quickly approaching Labor Day, one of America's favorite holidays, we've got BBQ on the mind! It seems that no matter where you celebrate this annual tribute to America's labor force, a BBQ with family and friends is always part of the festivit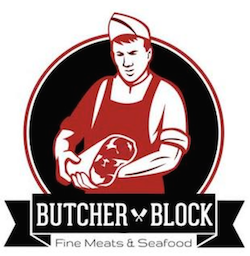 ies.
We thought it would be fun to reach out to Johnny Davis, owner of the The Butcher Block in Corolla, to see if he prefers a charcoal or gas grill, and why. The Butcher Block offers high quality, freshly cut steaks, local seafood, pork, and poultry, as well as sliced to order Boar's Head meats and cheeses. New this year, the Butcher Block also offers freshly made sandwiches, with a variety to choose from - or you can make your own!
Here's what Johnny had to say about the gas versus charcoal grill debate:
Johnny: "I've lived on the Outer Banks for about 15 years.I absolutely prefer and recommend my customers use charcoal. It adds so much more flavor to our top level choice Angus steaks or our local seafood.

Make sure the coals have turned ash white, and place steaks close to the coals for a quick sear. Move the steaks further from the coals to finish to desired doneness. Season and enjoy!

Grill fish at a lower heat and be careful not to overcook. When it flakes it's done."
If you'll be staying with Corolla Classic Vacations for Labor Day weekend, or at any time of the year, you can rent a charcoal grill and have it delivered right to your vacation rental through our partnership with Ocean Atlantic Rentals! We also offer gas grill rentals, coolers, picnic tables, umbrellas, watersports gear, and anything else you could need for a fun week at the beach!
We hope you have a fantastic Labor Day holiday!