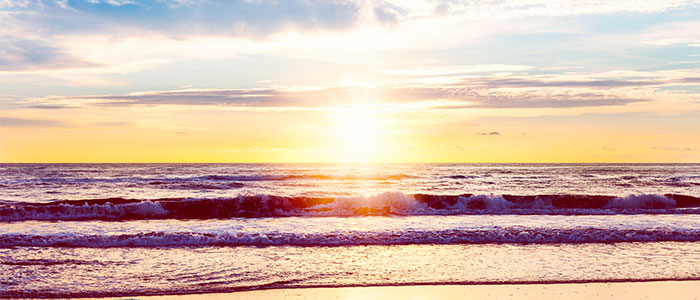 Spring on the Outer Banks has its own unique benefits that make it the perfect time for a family vacation or a last minute getaway! If you like to avoid the crowds, enjoy a little bit of peace & quiet, and love a bargain, spring might just be the season for you! These are our top 10 reasons to visit OBX this spring:
1. Amazing Weather - Whether you grew up here, live here, or vacation here, we can all agree that summertime temperatures can be brutal!  Spring on the Outer Banks brings temperatures in the low 60s through the low 80s - that's pretty comfortable!  Plenty of sunshine and a light breeze...ahh, yes.  Spring in the south.
2. Fresh Local Fish and Seafood - Speaking of food, spring on the Outer Banks means local yellowfin tuna, rockfish, and flounder season.  And we can't forget local shrimp and scallops!  We love shopping at Butcher Block here in Corolla for our local seafood and meat.  If you have any questions about the best ways to cook or prepare a particular item, ask for Johnny and tell him CCV sent ya.  Now just fire up the grill!
3. New Restaurants & New Menus - Also re-opening for the season, restaurants!  Dining out during the spring is awesome - there are no lines or wait times, most restaurants have their 'new' menus in play, and you're likely to find a laid-back, quiet atmosphere no matter where you dine.  You can even find great specials like Fried Chicken Monday at North Banks, or BINGO and Pint Night every Tuesday at Cosmo's.  One thing's for sure, you won't go hungry around here!
4. Top-Notch Shopping - Shops are re-opening for the season!  You can shop brand new inventory before everyone else!  Plus, some places have select items from last season marked way down.  Cha-ching!  Be sure to check out a few of our favorite places; The Cotton Gin, Gray's, Dolphin Watch Gallery, and Corolla Surf Shop (to name a few).
5.  Wild Horses - Take a wild horse tour!  This time of the year, you might even have the tour to yourself!  Corolla Outback Adventures is our favorite wild horse tour company because of their knowledge and expertise of the area, comfortable tour trucks, and their constant support of the Corolla Wild Horse Fund.  Plus, this is the time of the year when we start seeing sweet little foals running around!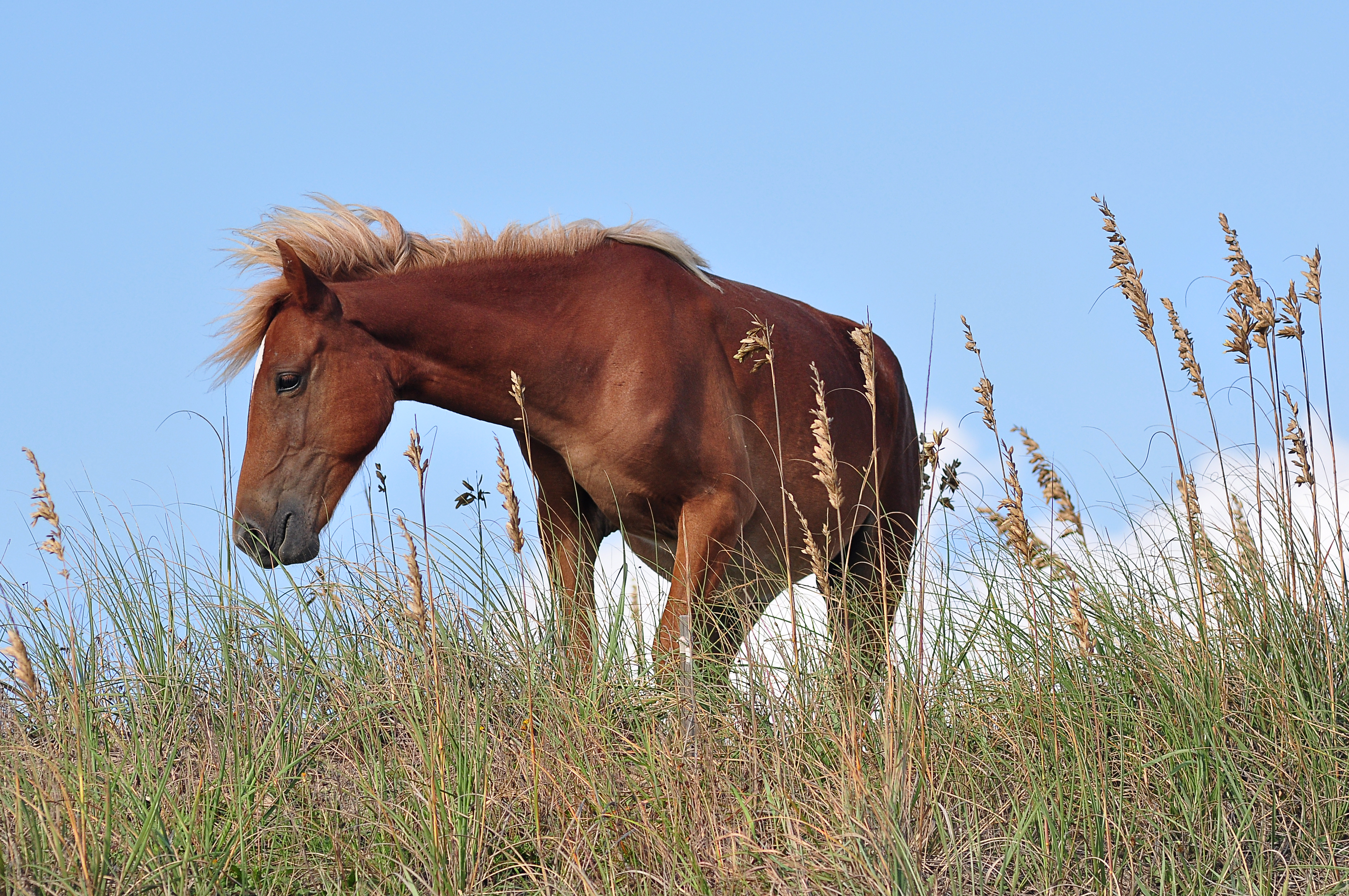 6. Outdoor Activities - Rent bikes, kayaks, or SUPs and go on an adventure!  We work very closely with Ocean Atlantic Rentals to ensure our guests have all the equipment they need for a fun-filled vacation in Corolla.  You can bike around your community or through Corolla on our new sidewalks, SUP in the sound along the shoreline for incredible views of the Whalehead Club and the Currituck Lighthouse, or kayak through the Corolla 'back country'.  You can't go wrong with spending time in our great outdoors!
7. New Beach Treasures - While lowtide, in winter, after a storm is the perfect recipe for finding unique beach treasures, spring and fall are the best seasons for beach combing. You'll find whole shells, driftwood, and yes, even seaglass!  Our 'beach combing consultant' would always advise to aim for low tide so you have more beach to explore.  Audra Krieg, or Outer Banks Mom, spends her afternoons seaglass hunting with her kids and pup and her collection proves she's a pro!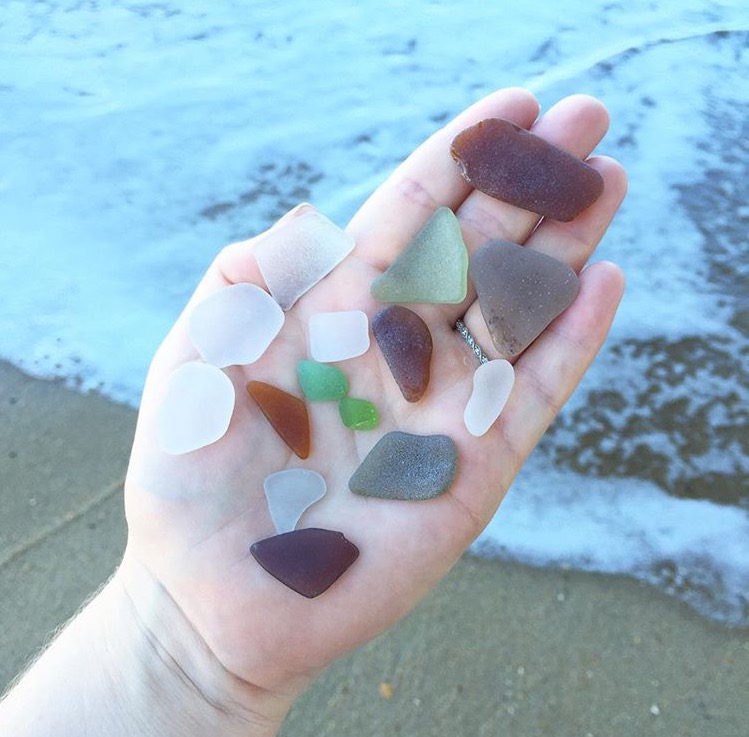 8. Corolla Village - Take a stroll through Historic Corolla Village.  You can actually spend a whole day perusing through that little part of Corolla. The perfect day in Corolla Village would be; an early morning yoga class at Lovie's Wellness, breakfast at The Juice Jar (go for the Energizer Bowl, yum!), browsing through all the books and gifts at Island Bookstore, then heading across the way to the Corolla Wild Horse Fund museum to learn more about the wild Spanish mustangs that roam the northern beaches.  After grabbing a new sweatshirt or coffee mug at the CWHF museum, mosey on over to the Currituck Beach Lighthouse and climb all 220 steps to the top for the most amazing panoramic views of Corolla!  Once you've decended 220 steps, you'll probably be exhausted, that's why we would head straight to Lovie's Salon and Spa for a massage!  Your massage will leave you feeling so relaxed and rejueventated, and probably hungry - so walk on over to Corolla Village BBQ for the best BBQ on the beach. Whew, what a day!
9. Spring Events - There's always an event going on during the spring!  From half marathons to hang gliding, you're sure to find a family-friendly event.  We love the Duck & Wine Festival (April 29, 2017) and the Shallowbag Bay Beach Music Festival (usually the end of May). You can find a calendar of happenings on The Outer Banks Visitor's Guide website.
10. Low Rates - And last, but certainly not least, spring is ideal for taking advantage of low, off-season rates and having a huge inventory to choose from!  You can find an oceanfront home for less than $2k in May! We would love to have you experience all this for yourself - so give us a call or browse our website for a little pre-summer get-away!