March 6th, 2019
Corolla is certainly one of our favorite places to be, but the Outer Banks has so much to offer that you may want to plan some extra stops, or side adventures, while on your next vacation. Here are 5 awesome Outer Banks day trip destinations you should definitely add to your 'to-do' list!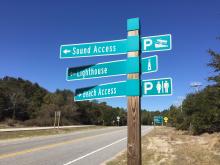 September 29th, 2017
Keep the Outer Banks alive this Halloween — whether you're here in spirit or in person. We put together the ten best costumes inspired by our rich history and warm beaches.
Pages